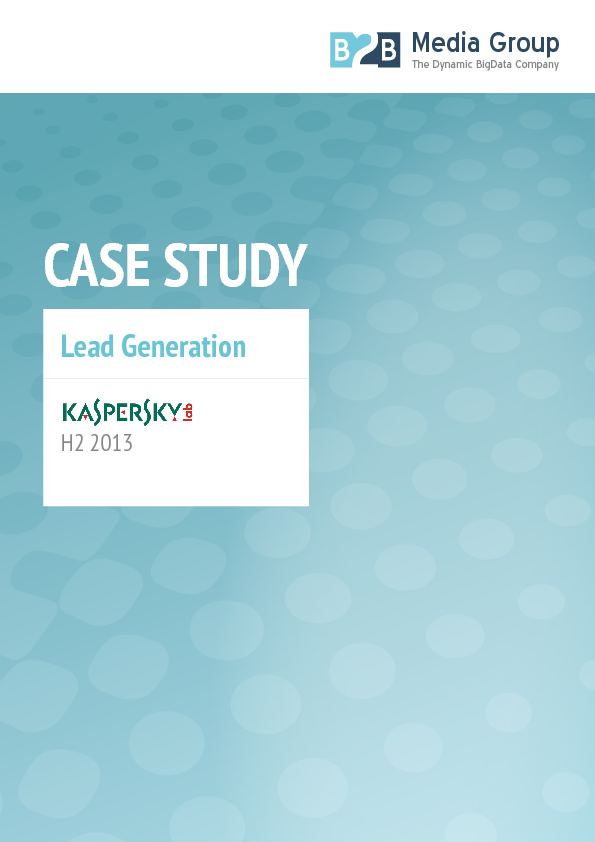 Client: B2B Media Group GmbH
Format: whitepaper
Size: 596 KB
Language: English
Date: 11.11.2014
B2BMG Case Study: Lead Generation (English)
A good lead generation campaign is much more than just a lucky shot. We have proven that in an interesting project for the security specialist Kaspersky Lab in 2013. Through the right marketing mix and several technology driven tools we were able to over perform in both challenges: quantity and quality.
Find out more in this best practice PDF.
If you have any more questions, please feel free to contact us any time.