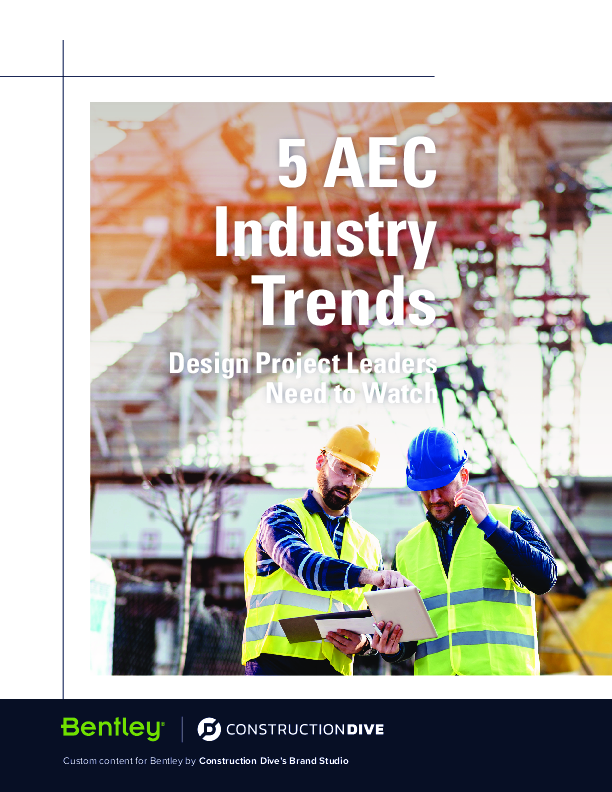 Client: Bentley Systems, Inc.
Format: Whitepaper
Size: 8.07 MB
Language: English
Date: 05.08.2019
5 AEC Industry Trends Design Project Leaders Need to Watch
Designers and contractors have traditionally been at the forefront of modernization movements. From the Parthenon of ancient Greece to New York City's transforming skyline, each generation of builders has succeeded by implementing sophisticated design and construction techniques. Yet, over the past few decades, the industry has fallen behind. It clings to manual processes, rendering it only about half as productive as the total economy [McKinsey & Company].
The best way to get ahead of the curve? Look at the latest trends. If your goal is to be an innovator and deliver your best results, you must embrace change and digitization rather than accepting the status quo. If you do not, delivering successful projects will only become more difficult.
This whitepaper outlines major trends that are molding the engineering and construction (E&C) industry for design project leaders, along with ones to watch in the future.
You can download the whitepaper from Bentley here for free: