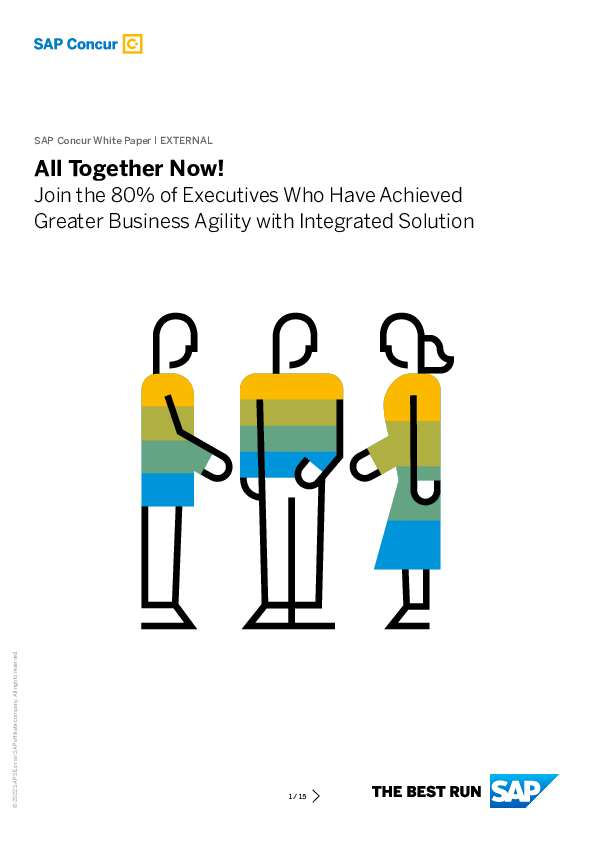 Client: Concur Tech(UK)Ltd
Format: Whitepaper
Size: 1.5 MB
Language: English
Date: 31.01.2023
All Together Now
Finance leaders are constantly looking for new and improved ways to manage cashflow and bring continuous innovation to the business. That's why it's surprising that 50% of enterprise businesses still rely on legacy technology, which can cause bottlenecks in processes and are prone to errors.
If expense, invoice and travel processes are disconnected, your business can only see a small snapshot of spending.
Organisations that embrace the power of now to connect and automate these processes will be able to:
• Join the 80% of executives who believe they have achieved greater business agility when using expense and travel solutions
• See a 65% increase in compliance for expense reports
• Reduce invoice processing time by 75%
• Maximise all the opportunities and innovation a unified spend management solution provides
In this whitepaper we outline the importance of connecting your spend management process and why you should act now to automate before you're left playing catch up. By investing in a connected spend management solution today, you can save your employees and business time and money both now and in the future.