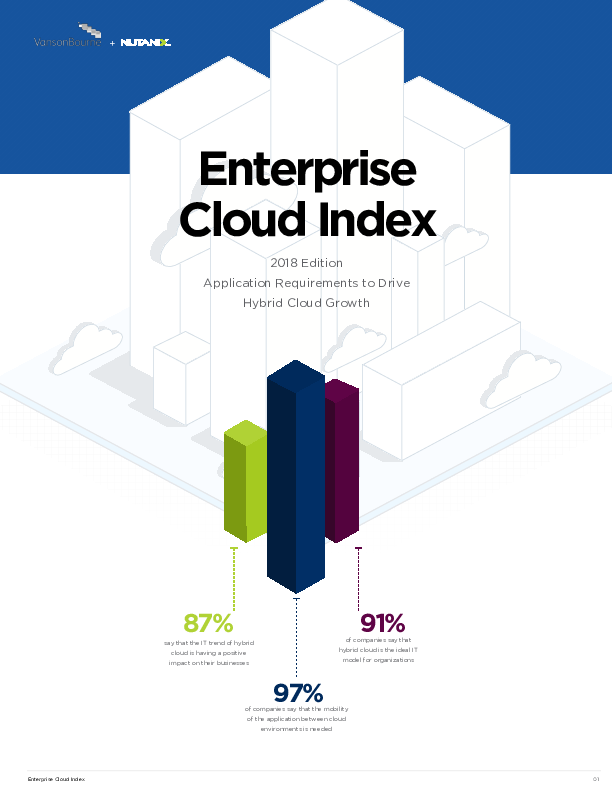 Anbieter: Nutanix UK Ltd.
Format: Whitepaper
Größe: 1,84 MB
Sprache: Englisch
Datum: 13.03.2019
Enterprise Cloud Index
In mid-2018, VansonBourne conducted research on behalf of Nutanix to gain insight into enterprise plans for adopting private, hybrid, and public clouds. The respondent base spanned multiple industries, business sizes, and geographies, which included the Americas; Europe, the Middle East, and Africa (EMEA); and Asia- Pacific (APJ) regions.