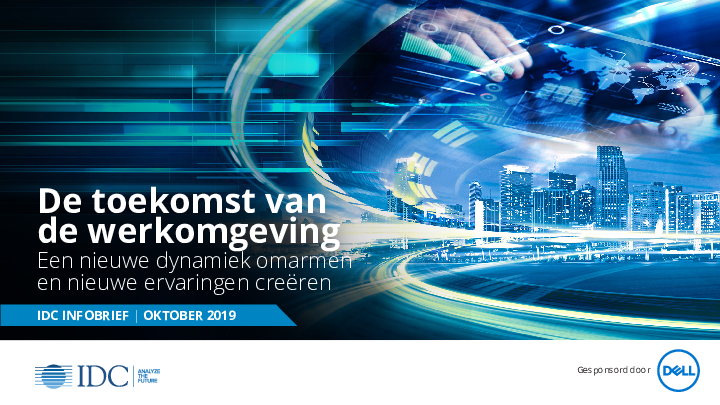 Anbieter: Dell
Format: Infografik
Größe: 4,53 MB
Sprache: Holländisch
Datum: 04.08.2022
DE TOEKOMST VAN DE WERKOMGEVING: EEN NIEUWE DYNAMIEK OMARMEN EN NIEUWE ERVARINGEN CREËREN
Lees deze infographic om meer te weten te komen over de belangrijkste onderzoeksresultaten over het veranderen van manieren van werken.
Belangrijkste bevindingen:


74% van de wereldwijd ondervraagde IT- en zakelijke beslissers beschouwt employee experience (EX) als een top bedrijfsprioriteit.


51% van de besluitvormers voert pilots uit, plant of onderzoekt monitoren met geavanceerde functies om de verscheidenheid aan opkomende datacentrische en ontwerptaken te ondersteunen.


65% van de werknemers zegt dat hun organisaties van plan zijn hotdesking in de komende 1-2 jaar in te voeren of het gebruik ervan uit te breiden.


Het leveren van superieure werknemerservaringen is een belangrijke onderscheidende factor voor het opbouwen van een mondig en gemotiveerd personeelsbestand.