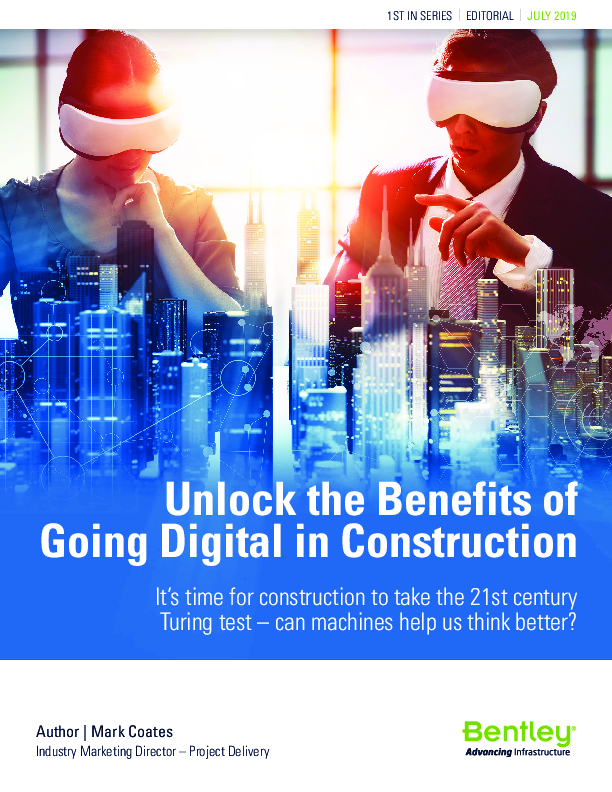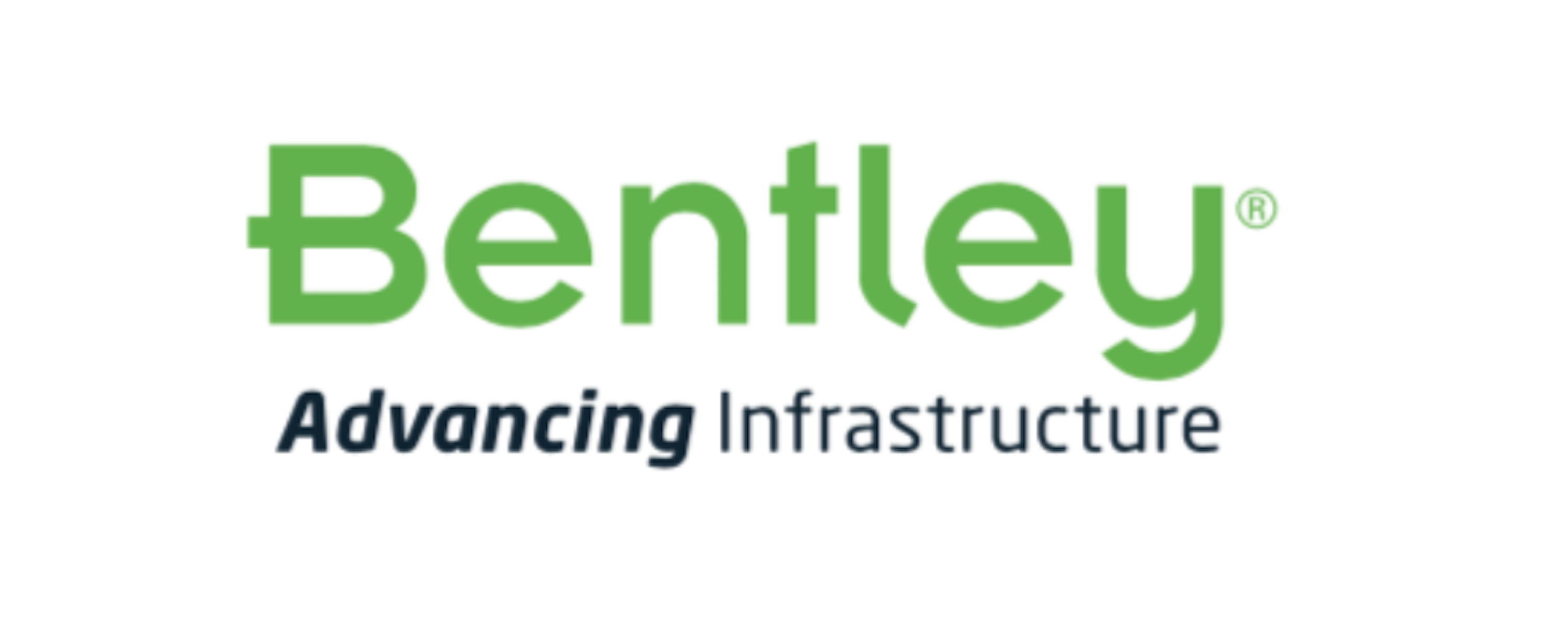 Client: Bentley Systems, Inc.
Format: Whitepaper
Size: 5.11 MB
Language: English
Date: 05.08.2019
Unlock the Benefits of Going Digital in Construction
It's time for construction to take the 21st century Turing test – can machines help us think better?
The importance of information has seen an explosion in the creation of data. The human race has seen what it can do with data. From your store loyalty card to the missed payment on your credit card equaling a bad credit score, there has been an explosion of data collection that businesses can use. In the first 19 years of the 21st century, we have produced more data than in the previous 5,000 years of humankind.
The most important value that we personally derive from information is insight. This insight helps us make better decisions for ourselves, our business, and the wider world. Indeed, the British Government's policy paper on data highlighted that more effective sharing of data within and between organisations can unlock GBP 149 billion of operational efficiencies and GBP 66 billion of new business and innovation opportunities in the UK alone.
Download the whitepaper here for free: