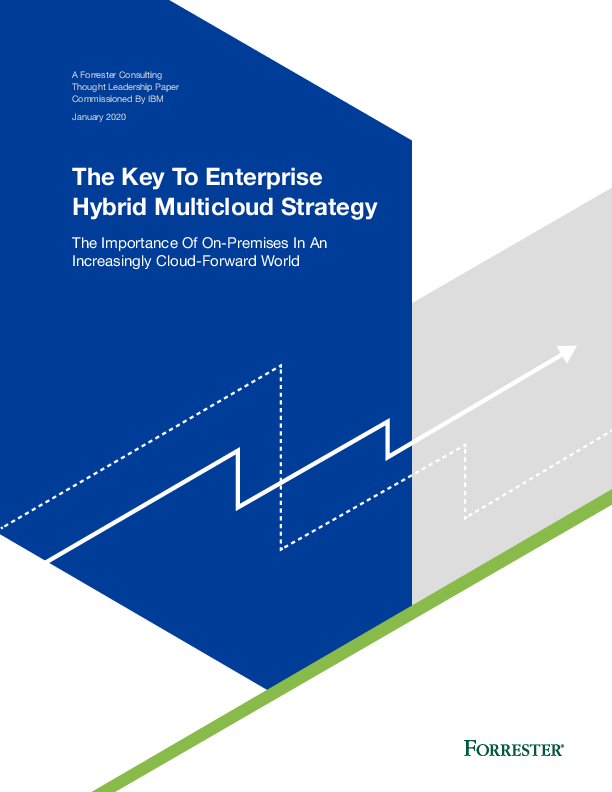 Client: IBM Schweiz
Format: Whitepaper
Size: 605 KB
Language: English
Date: 27.03.2020
The Key To Enterprise Hybrid Multicloud Strategy
As enterprise IT readily embraces public cloud technologies, on-premises and private cloud usage continues to grow. On-premises is not going away as a critical part of IT infrastructure strategy; instead, organizations are meshing together various types of IT infrastructure to meet their needs. Organizations that can bring together on-premises with public cloud strategically will be best positioned for operational excellence.
Public cloud trends have garnered growing coverage over the last several years, but the increased attention on transitioning to cloud and expanding outside the data center doesn't tell the whole story about organization's IT infrastructure strategies. In addition to grappling with
how and what to shift to public cloud, enterprise IT organizations are also struggling with increasing demands on existing IT infrastructure, with the end result being that on-premises and private cloud spending and usage also continue to grow.