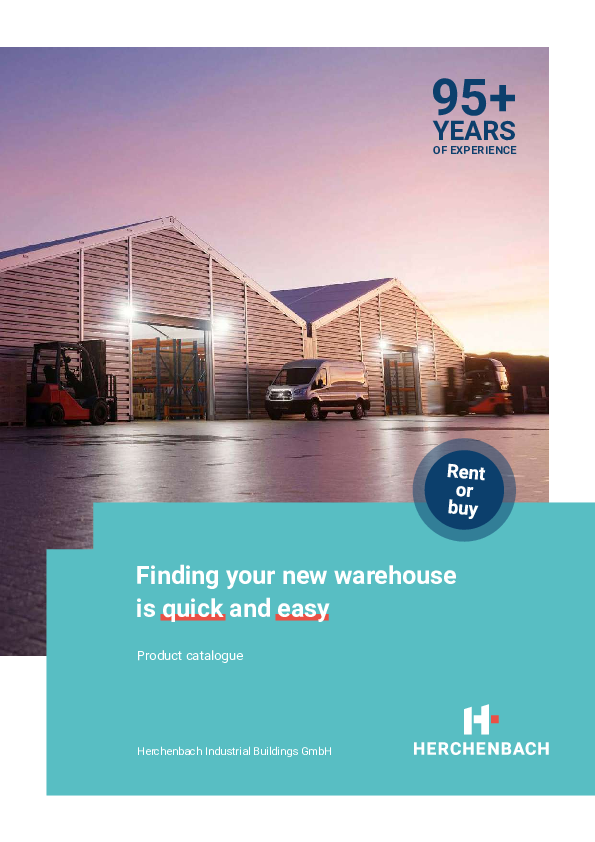 Client: Herchenbach Industrial Buildings GmbH
Format: Whitepaper
Size: 3.96 MB
Language: English
Date: 09.04.2021
Finding your new warehouse is quick and easy
Our warehouses are cost-effective and available at short notice. They comply with building regulation and are suitable for a sustainable service life according to BS EN 1991. Use them as a permanent storage solution for a wide range of operational purposes or as a medium-term intermediate rental solution.
Our warehouses offer cost and time savings due to shorter lead and assembly times in contrast to conventional solutions, such as steel buildings. Thanks to the flexible geometries of our warehouses, our customer base includes both medium-sized companies and large corporations from various
industries. Our warehouses offer maximum flexibility when it comes to planning your strategy. If you need a building at short notice, our buildings can be completed in two to four weeks.
Find out more about our company, our products and our advantages.