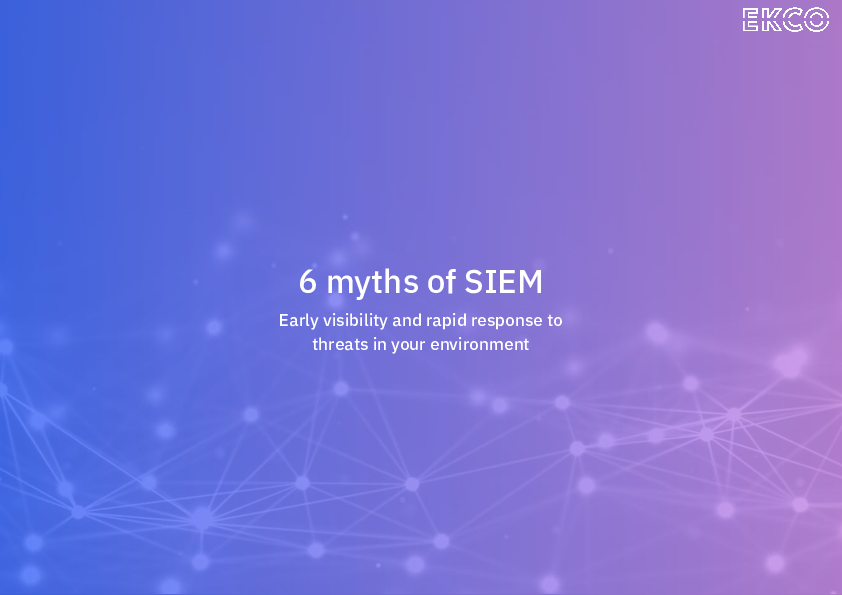 Client: Ekco
Format: Whitepaper
Size: 2.4 MB
Language: English
Date: 01.08.2022
6 myths of SIEM - Early visibility and rapid response to threats in your environment
To say that security is a hot topic right now is an understatement. The threat landscape has changed drastically in recent years, meaning that every company needs to rethink or review its approach.
In the new world of security, Security Information and Event Management (SIEM) systems are crucial to success. Previously only the concern of the world's largest companies, SIEM technology ingests data from across your company, before analysing, filtering and displaying it so that you get a clear picture of security at any one time. Using this data, security teams can investigate the right alerts and respond to anything that doesn't look right.
Whether SIEM solutions are totally new to you, or you haven't looked into them for a little while, this guide will bust six common myths in order to help you understand the technology better.