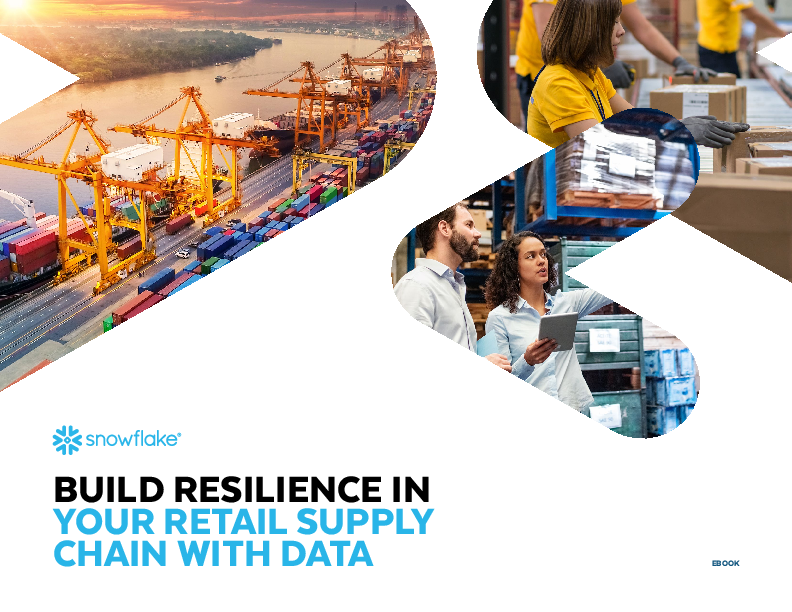 Client: Snowflake Inc.
Format: E-Book
Size: 1.86 MB
Language: English
Date: 27.09.2023
BUILD RESILIENCE IN YOUR RETAIL SUPPLY CHAIN WITH DATA
Today, retailers are finding challenges in every link of the supply chain: making the right planning and sourcing decisions, managing inventory, handling logistics, fulfilling orders in a timely manner, dealing with pricing fluctuations, and hiring and retaining workers. While some disruptions are out of their hands , retail leaders are looking for ways to gain more control of their supply chains.
Data is an important element in creating that resilience. Data can reveal what's happening at every step of the chain, from product development to sales, and the location of issues or bottlenecks. Discover three ways data can increase resilience in your supply chain:
• Full visibility into the supply chain
• Accurate analysis and forecasting for future planning
• Better collaboration with supply chain partners