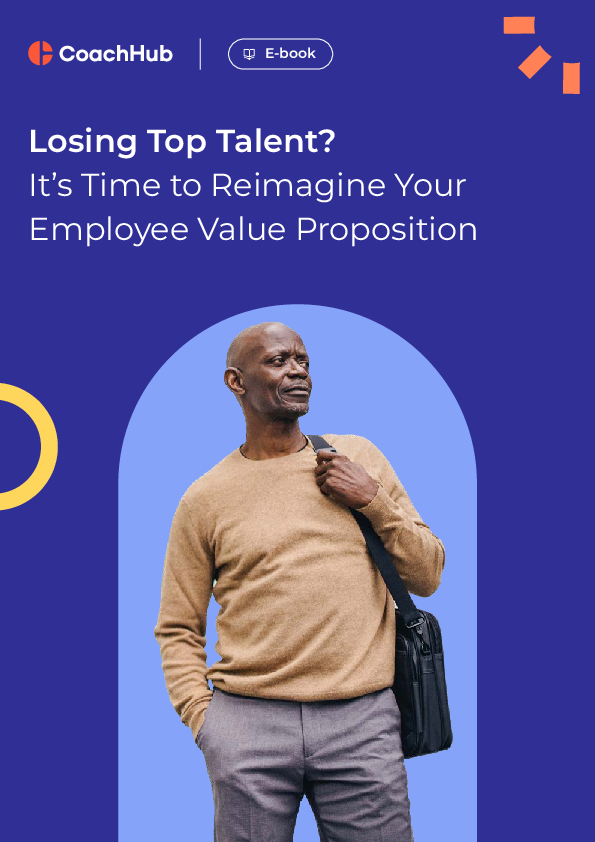 Cliente: CoachHub Italy
Formato: Libro Blanco
Tamaño: 1 MB
Idioma: Inglés
Fecha: 20.10.2023
HR Business Partner
One of the greatest business challenges of our time is how to find, engage and keep top talent. Retention of high potentials and high performers is inextricably linked to organisational success and competitiveness in the marketplace; however, many businesses are still neglecting to prioritise their relationships with their people.
The Great Resignation and its continued impacts have shown that top talent will not remain at an organisation where they don't feel valued―either literally in the form of compensation and benefits, or figuratively in terms of professional development or career advancement opportunities. To attract and retain top talent, organisations need to shift towards practices that prioritise the employee experience (EX) as much as the customer experience (CX.)
This eBook offers an insightful look at the symbiotic relationship between employees and employers and unpacks the essential need for prioritising EX in order to retain top talent.