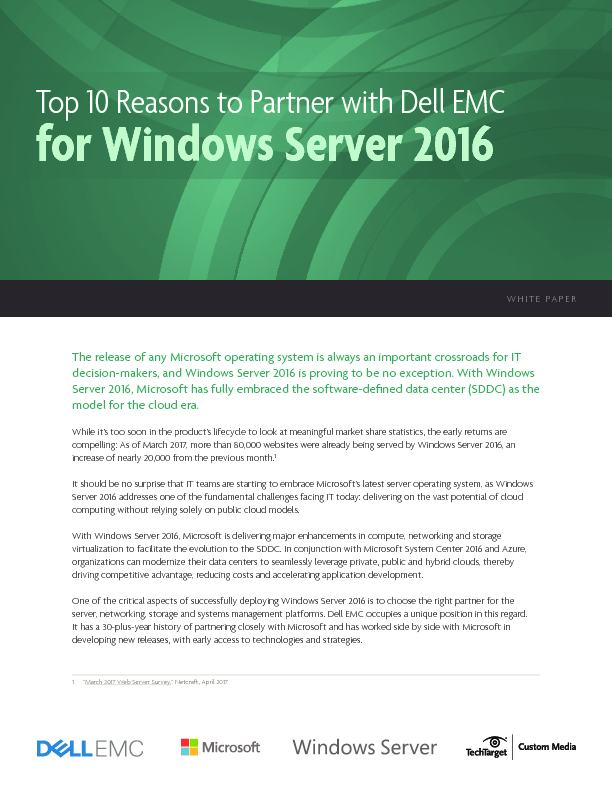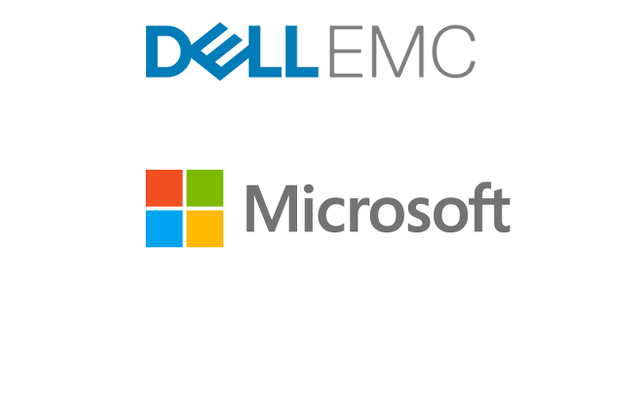 Client: Dell
Format: Whitepaper
Size: 294 KB
Language: English
Date: 08.01.2018
Top 10 Reasons to Partner with Dell EMC for Windows Server 2016
While it's too soon in the product's lifecycle to look at meaningful market share statistics, the early returns are compelling: As of March 2017, more than 80,000 websites were already being served by Windows Server 2016, an increase of nearly 20,000 from the previous month.
It should be no surprise that IT teams are starting to embrace Microsoft's latest server operating system, as Windows Server 2016 addresses one of the fundamental challenges facing IT today: delivering on the vast potential of cloud computing without relying solely on public cloud models.
With Windows Server 2016, Microsoft is delivering major enhancements in compute, networking and storage virtualization to facilitate the evolution to the SDDC. In conjunction with Microsoft System Center 2016 and Azure, organizations can modernize their data centers to seamlessly leverage private, public and hybrid clouds, thereby driving competitive advantage, reducing costs and accelerating application development.
One of the critical aspects of successfully deploying Windows Server 2016 is to choose the right partner for the server, networking, storage and systems management platforms. Dell EMC occupies a unique position in this regard. It has a 30-plus-year history of partnering closely with Microsoft and has worked side by side with Microsoft in developing new releases, with early access to technologies and strategies.