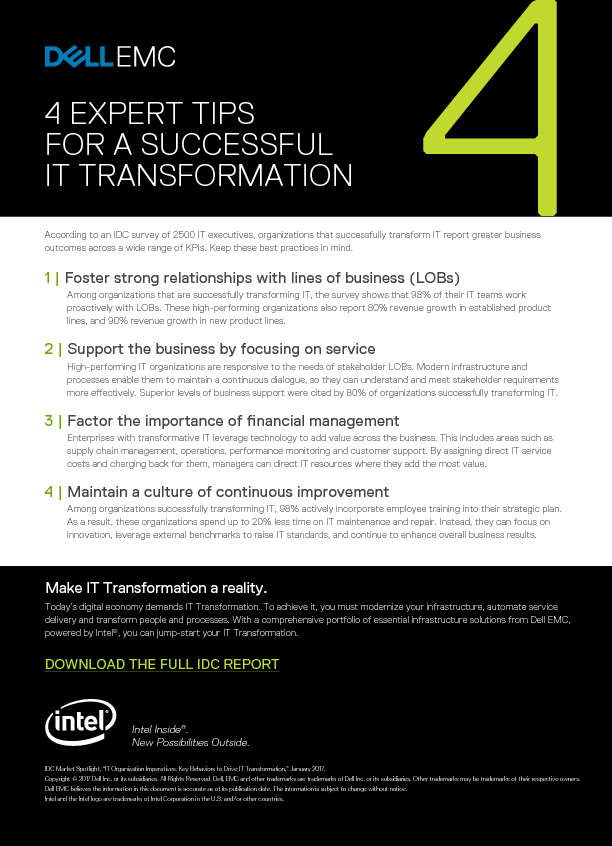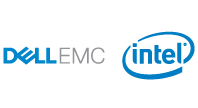 Client: Dell Corporation Limited
Format: Infographic
Size: 48.2 KB
Language: English
Date: 11.01.2018
4 Expert Tips for a Successful IT Transformation
Today's digital economy demands IT Transformation. To achieve it, you must modernize your infrastructure, automate service delivery and transform people and processes. With a comprehensive portfolio of essential infrastructure solutions from Dell EMC, powered by Intel®, you can jump-start your IT Transformation.
According to an IDC survey of 2500 IT executives, organizations that successfully transform IT report greater business outcomes across a wide range of KPIs. Keep these best practices in mind.
1 | Foster strong relationships with lines of business (LOBs)
2 | Support the business by focusing on service
3 | Factor the importance of nancial management
4 | Maintain a culture of continuous improvement
Learn more about Dell EMC enterprise solutions in collaboration with Intel®.