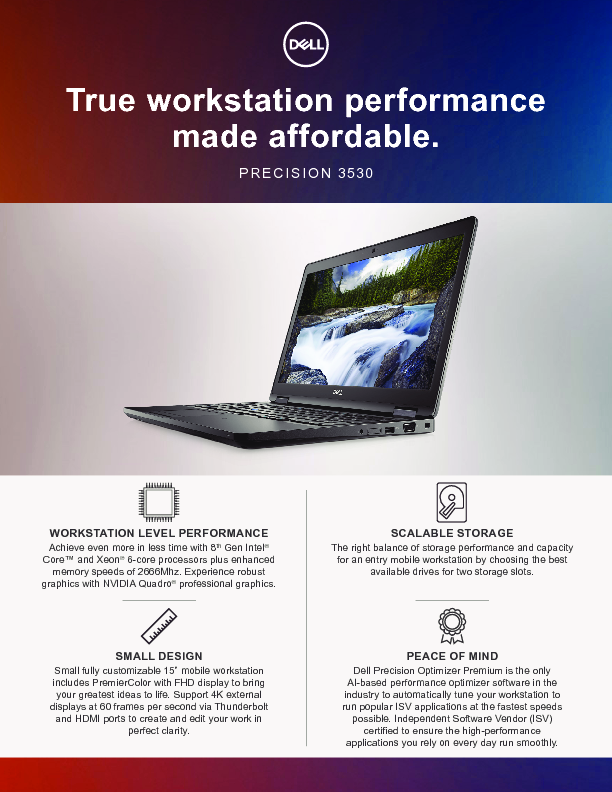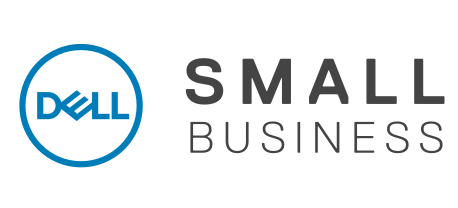 Client: Dell Corporation Limited
Format: whitepaper
Size: 1.24 MB
Language: English
Date: 09.07.2018
True workstation performance made affordable
Learn more about Dell Precision 3530:
- Achieve even more in less time with 8th Gen Intel® CoreTM and Xeon® 6-core processors plus enhanced memory speeds of 2666Mhz. Experience robust graphics with NVIDIA Quadro® professional graphics.
- The right balance of storage performance and capacity for an entry mobile workstation by choosing the best available drives for two storage slots.
- Small fully customizable 15" mobile workstation includes PremierColor with FHD display to bring your greatest ideas to life. Support 4K external displays at 60 frames per second via Thunderbolt and HDMI ports to create and edit your work in perfect clarity.