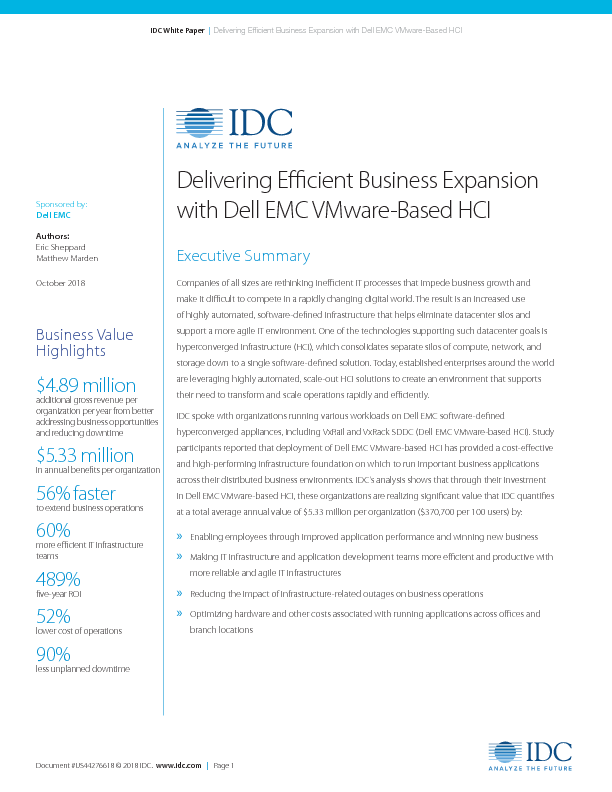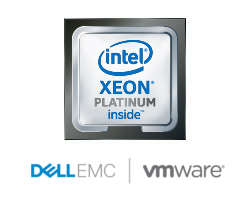 Client: Dell Corporation Limited
Format: Whitepaper
Size: 113 KB
Language: English
Date: 05.12.2018
Delivering Efficient Business Expansion with Dell EMC VMware-Based HCI
Companies of all sizes are rethinking inefficient IT processes that impede business growth and make it difficult to compete in a rapidly changing digital world. The result is an increased use of highly automated, software-defined infrastructure that helps eliminate datacenter silos and support a more agile IT environment.
One of the technologies supporting such datacenter goals is hyperconverged infrastructure (HCI), which consolidates separate silos of compute, network, and storage down to a single software-defined solution. Today, established enterprises around the world are leveraging highly automated, scale-out HCI solutions to create an environment that supports their need to transform and scale operations rapidly and efficiently.
Learn more about Dell EMC solutions powered by Intel® Xeon® Platinum processor.