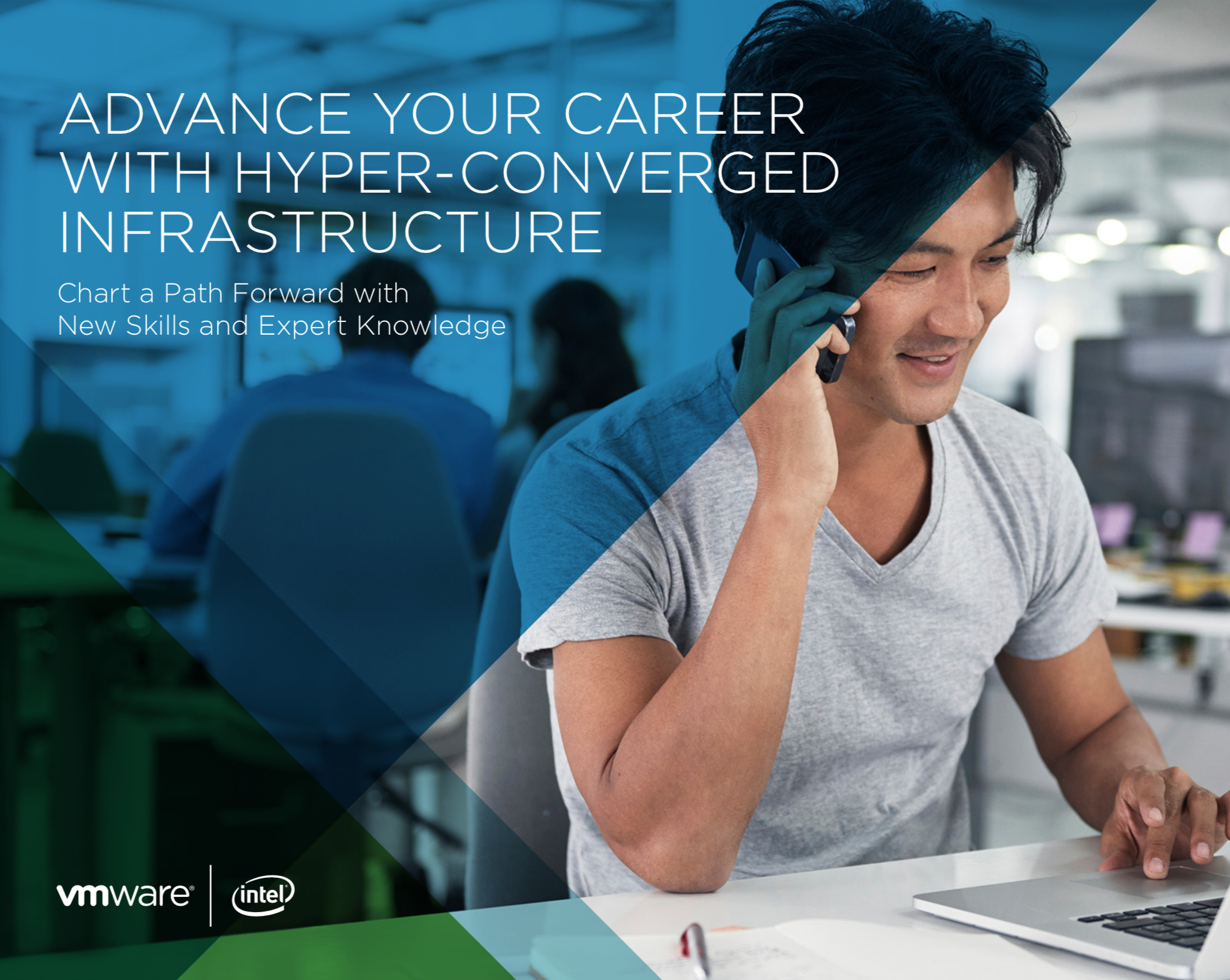 Client: VMware UK Limited
Format: Whitepaper
Size: 2.05 MB
Language: English
Date: 06.06.2019
Advance your career with hyper-converged infrastructure
It's no secret—traditional hardware silos are no longer the first choice when architecting a modern data center. With their complex processes, limited flexibility, and high replacement costs, it's easy to see why many organizations are turning to hyper-converged infrastructure (HCI) as a smart alternative.
According to Gartner, HCIS (hyperconverged integrated systems) will be the fastest-growing segment of the overall market for integrated systems, reaching almost $5 billion, which is 24 percent of the market, by 2019.* Why? Because HCI reduces management complexity, extends the agility of software to infrastructure, and lowers costs.
But while it helps ease the burden on IT professionals, it's also changing roles at every level. What new skills will you have to learn to stay in high demand in a modern data center? Armed with the right tools and knowledge, you can take advantage of this transition to move your career forward.