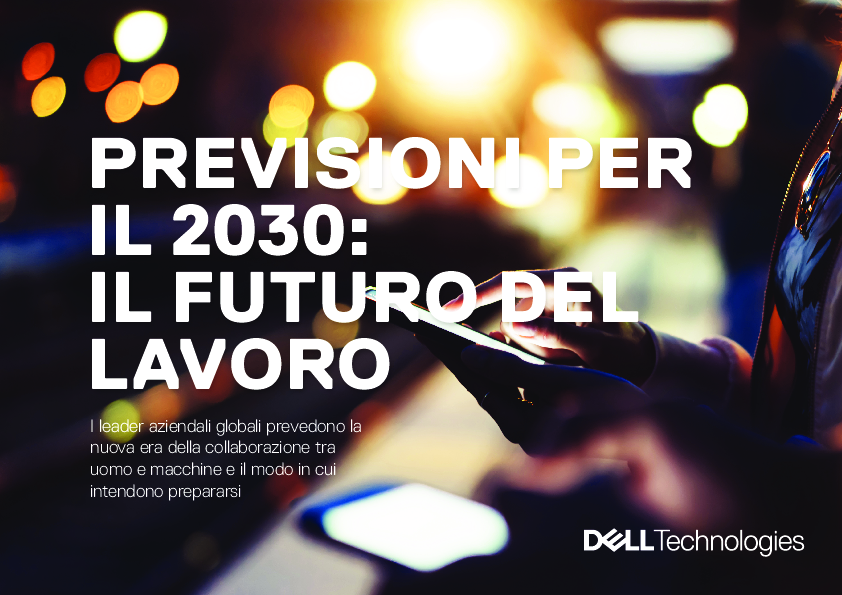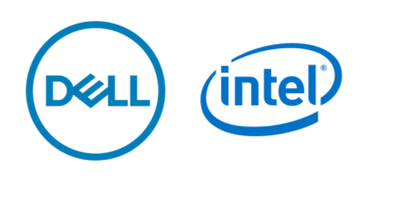 Client: Dell Corporation Limited
Format: Whitepaper
Size: 5.07 MB
Language: Italian
Date: 21.03.2019
Realizing 2030: il futuro del lavoro
Dell Technologies ha recentemente collaborato con Institute for the Future (IFTF) e 20 esperti in tutto il mondo per fare una proiezione del futuro, prevedere come le tecnologie emergenti, ad esempio l'intelligenza artificiale (IA) e l'Internet of Things (IoT), cambieranno il modo in cui viviamo e lavoriamo entro il 2030 e raccogliere informazioni che aiuteranno le aziende a operare nel prossimo decennio. Gli esperti sono giunti alla conclusione che siamo alle soglie di una nuova era in termini di collaborazione tra uomo e macchine. Le macchine sono al nostro fianco praticamente da secoli, nella vita come nel lavoro, ma entro il 2030 questa collaborazione diventerà più profonda, più ricca e più coinvolgente rispetto al passato, aiutandoci a superare i nostri limiti.
Di fronte alla prospettiva di un progresso umano senza precedenti, alla velocità del cambiamento di oggi e al rischio di rimanere indietro, Dell Technologies ha esteso le previsioni di IFTF e ha condotto una survey su 3.800 leader aziendali in tutto il mondo per valutare le loro previsioni e la loro preparazione per il futuro. La ricerca, appena pubblicata, mostra che le aziende sono divise da visioni del futuro divergenti. Quindi, in che modo le aziende possono realizzare le previsioni per il 2030 con così tante prospettive contrastanti?
Fortunatamente, e in opposizione all'opinione divergente, gli intervistati sono unanimi sulla necessità di trasformare la propria organizzazione e sui passi da intraprendere per raggiungere l'obiettivo. La domanda è: di fronte a una rivoluzione estrema, arrancheranno o avranno un ruolo di leader nel prossimo decennio?
Ti invitiamo a leggere di seguito per scoprire cosa ne pensano i tuoi colleghi: unisciti a noi nel percorso verso la Digital Transformation.
Ulteriori informazioni sulle soluzioni Dell con tecnologia Intel®.