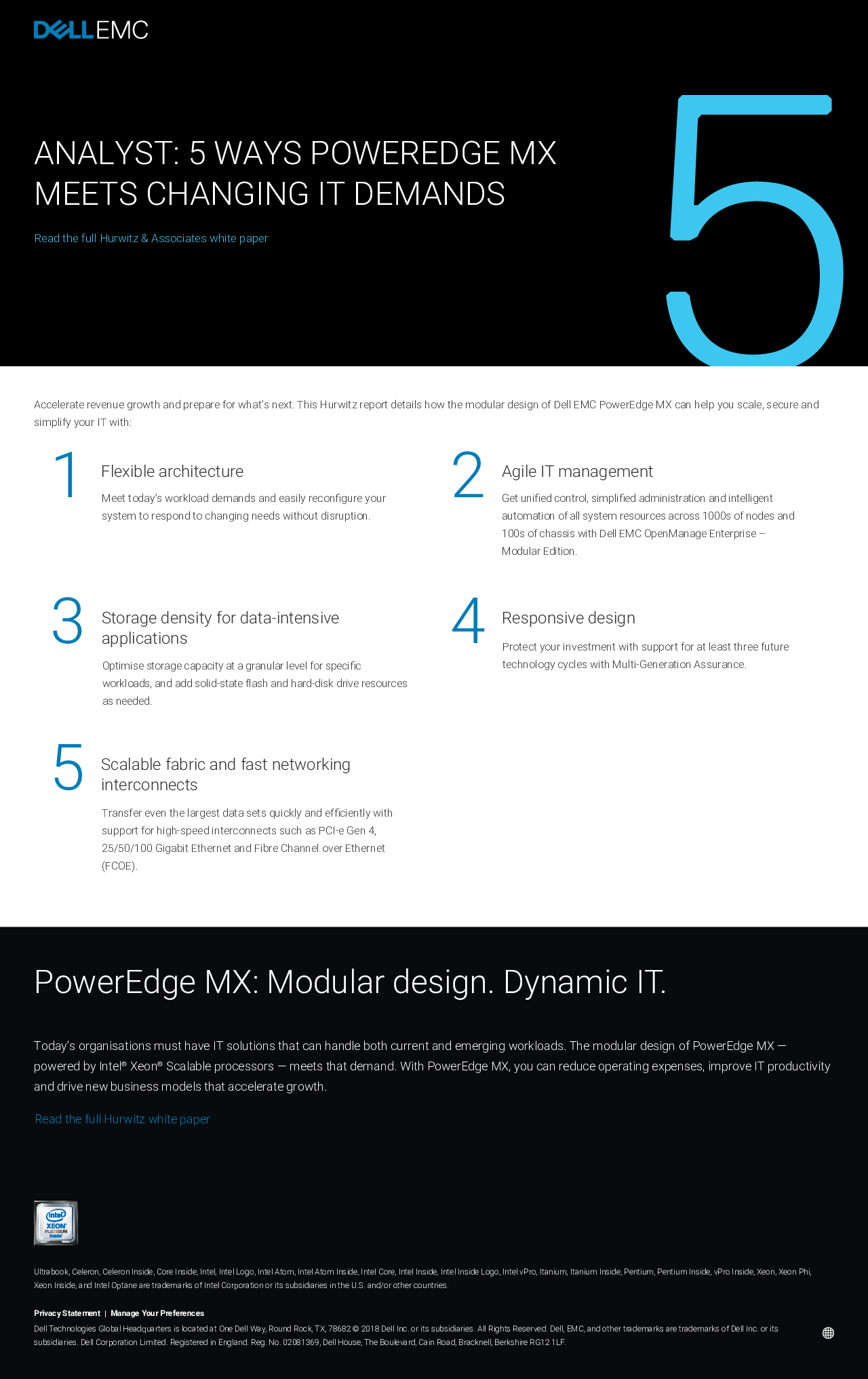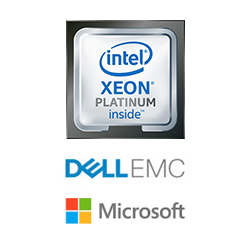 Client: Dell Corporation Limited
Format: Whitepaper
Size: 206 KB
Language: English
Date: 24.05.2019
Analyst: 5 Ways Poweredge Mx Meets Changing IT Demands
Today's organisations must have IT solutions that can handle both current and emerging workloads. The modular design of PowerEdge MX — powered by Intel® Xeon® Scalable processors — meets that demand. With PowerEdge MX, you can reduce operating expenses, improve IT productivity and drive new business models that accelerate growth.
This Hurwitz report details how the modular design of Dell EMC PowerEdge MX can help you scale, secure and simplify your IT.
Learn more about Dell EMC powered by Intel® Xeon® Platinum processor.
Power your business.