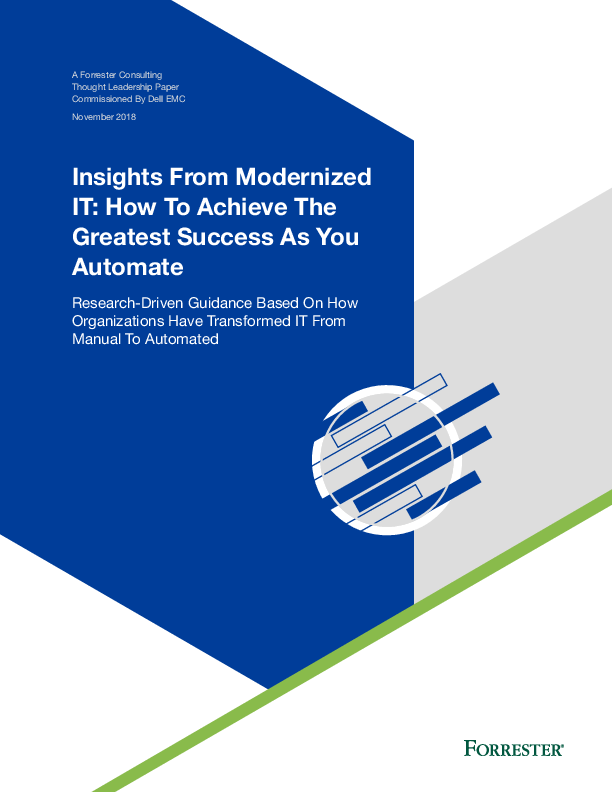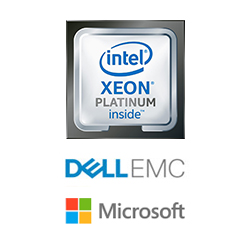 Client: Dell Corporation Limited
Format: Whitepaper
Size: 410 KB
Language: English
Date: 24.05.2019
Insights From Modernized IT: How To Achieve The Greatest Success As You Automate
Too often, enterprises try to master IT transformation via piecemeal efforts rather than holistically. To succeed, they need to transform and optimize IT by modernizing server infrastructure, automating the delivery and consumption of IT services, as well as transforming their people and processes.
Dell EMC commissioned Forrester Consulting to evaluate the state of IT servers and automation, and the role they play in furthering IT transformation strategies. Download the report to find out more.
Learn more about Dell EMC powered by Intel® Xeon® Platinum processor.
Power your business.