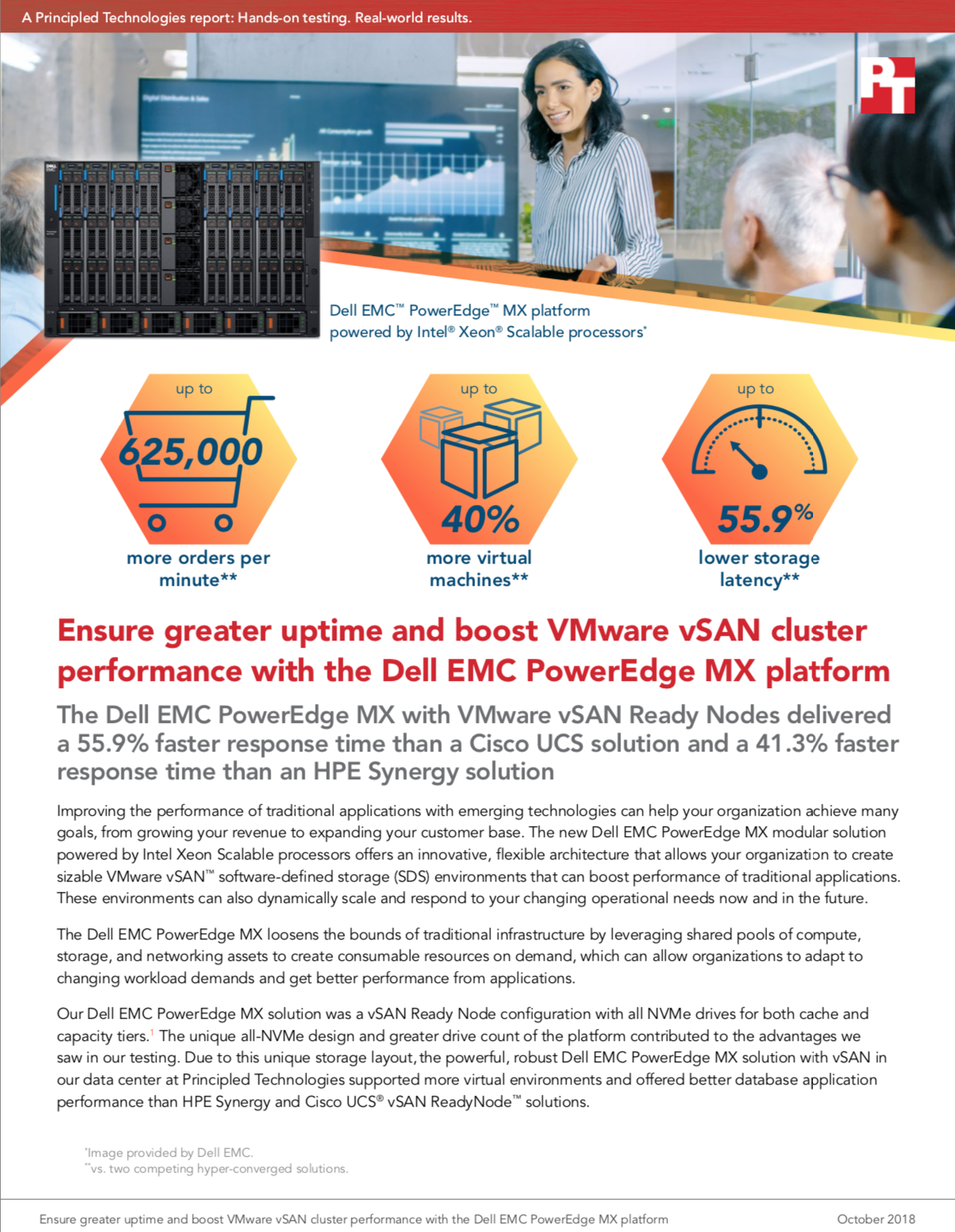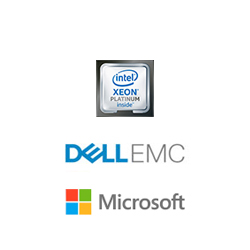 Client: Dell
Format: Whitepaper
Size: 2.42 MB
Language: English
Date: 02.10.2019
Ensure greater uptime and boost VMware vSAN cluster performance with the Dell EMC PowerEdge MX platform
Improving the performance of traditional applications with emerging technologies can help your organization achieve many goals, from growing your revenue to expanding your customer base. The new Dell EMC PowerEdge MX modular solution offers an innovative, flexible architecture that allows your organization to create sizable VMware vSANTM software-defined storage (SDS) environments that can boost performance of traditional applications. These environments can also dynamically scale and respond to your changing operational needs now and in the future.
The Dell EMC PowerEdge MX loosens the bounds of traditional infrastructure by leveraging shared pools of compute, storage, and networking assets to create consumable resources on demand, which can allow organizations to adapt to changing workload demands and get better performance from applications.
Our Dell EMC PowerEdge MX solution was a vSAN Ready Node configuration with all NVMe drives for both cache and capacity tiers. The unique all-NVMe design and greater drive count of the platform contributed to the advantages we saw in our testing. Due to this unique storage layout, the powerful, robust Dell EMC PowerEdge MX solution with vSAN in our data center at Principled Technologies supported more virtual environments and offered better database application performance than HPE Synergy and Cisco UCS® vSAN ReadyNodeTM solutions.
Learn more about Dell EMC powered by Intel® Xeon® Platinum processor.
Windows Server: Power your business.