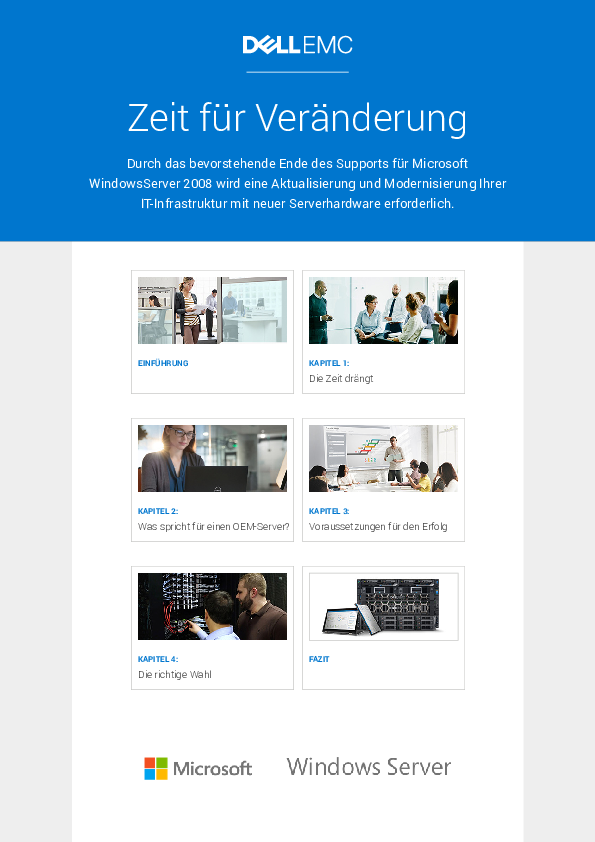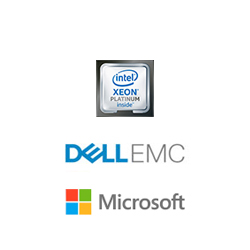 Client: Dell
Format: E-Book
Size: 1.09 MB
Language: German
Date: 29.08.2019
Zeit für Veränderung
Angesichts des bevorstehenden Endes des Supports für drei Microsoft Windows Server 2008 R2-Editionen im Januar 2020 müssen Unternehmen nach der effizientesten und effektivsten Lösung für die Aktualisierung auf ein modernes Betriebssystem suchen, wie z. B. Microsoft Windows Server 2016 oder Windows Server 2019.
Dabei müssen Unternehmen entscheiden, ob sie das neue Betriebssystem auf ihren vorhandenen Servern installieren, neue Server für das Upgrade einrichten oder neue Hardware von einem OEM-Anbieter erwerben, um die besten Ergebnisse zu gewährleisten.
In diesem E-Book werden die verschiedenen Auswahlmöglichkeiten beleuchtet, die IT-Entscheidungsträger beim Upgrade auf Microsoft Windows Server 2019 haben. Außerdem werden Empfehlungen erteilt, wie die jeweils beste Option für ein Unternehmen ermittelt werden kann.
Learn more about Dell EMC's PowerEdge servers powered by Intel® Xeon® Platinum processor and Windows Server, the operating system that bridges on-premises and cloud.