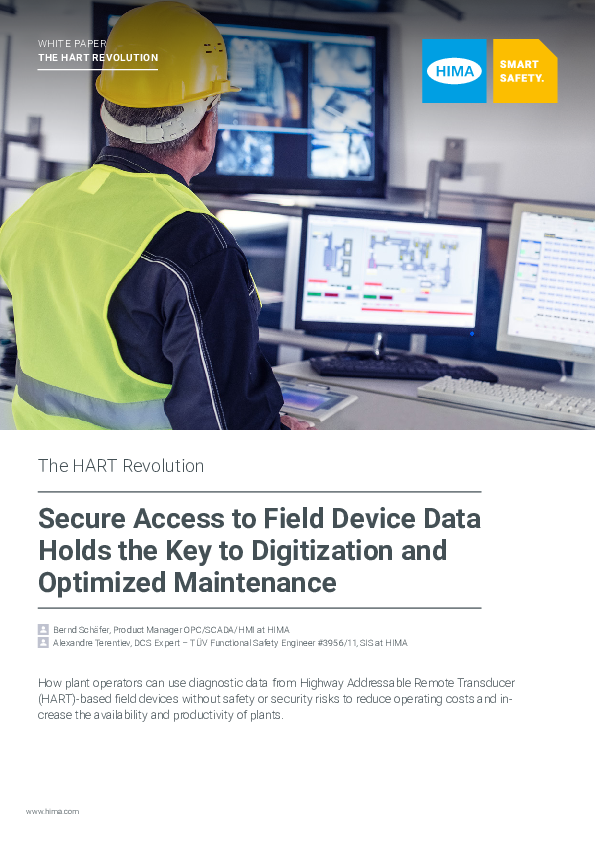 Client: HIMA Paul Hildebrandt GmbH
Format: Whitepaper
Size: 1.86 MB
Language: English
Date: 03.12.2019
Secure Access to Field Device Data Holds the Key to Digitization and Optimized Maintenance
The digitization of field devices offers plant operators a huge potential to reduce operating costs while increasing productivity. With over 40 million field devices installed, the HART communication protocol is the most widely used digital communication technology in the process industry.
This Whitepaper shows how the HART signal can be used for continuous device monitoring and diagnosis to provide considerable added value over the complete plant lifecycle – from planning and installation through to operation and maintenance.
If you read this Whitepaper you can profit from longer intervals between inspections of safety devices and shorter shutdown times when performing proof tests.