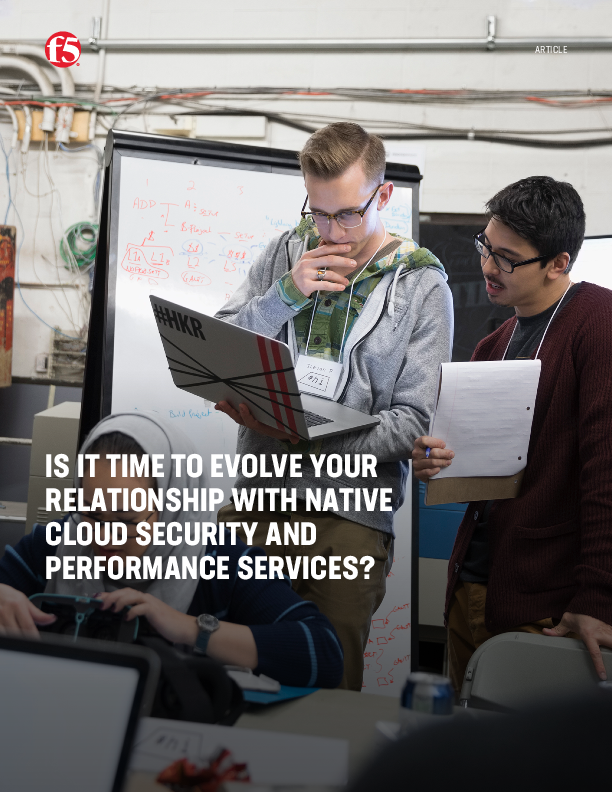 Client: F5 Networks GmbH
Format: Whitepaper
Size: 1.83 MB
Language: English
Date: 05.10.2020
Is it Time to Evolve your Relationship with native Cloud Security and Performance Services?
Everybody changes, and sometimes relationships have to change too.
We're talking, of course, about your relationship with your cloud provider's native application services for security and performance. Services which are, admittedly, perfectly fine—until you realize you need more.
What are the signs that you've outgrown those cloud-native security and performance services?
When should you consider more robust application services?
Is it time to evolve your relationship with your native cloud services for your apps?
Click below and find the answers to the questions.