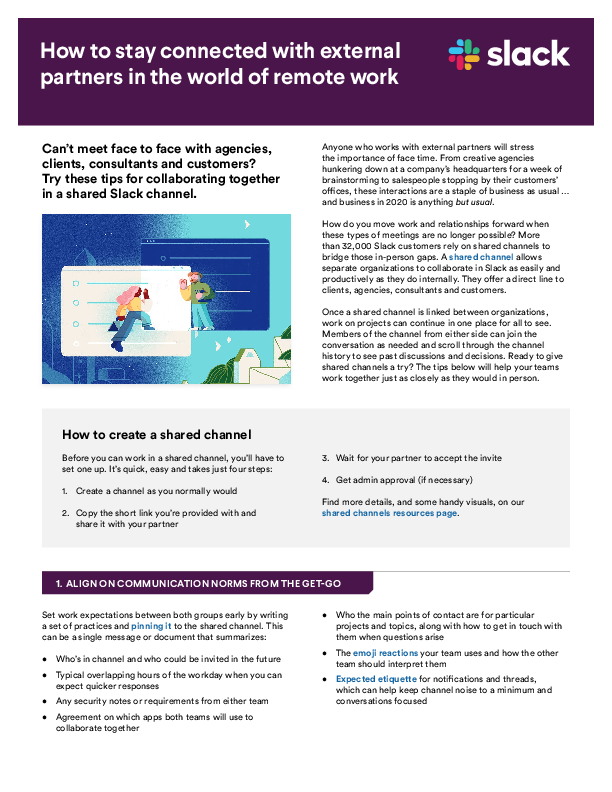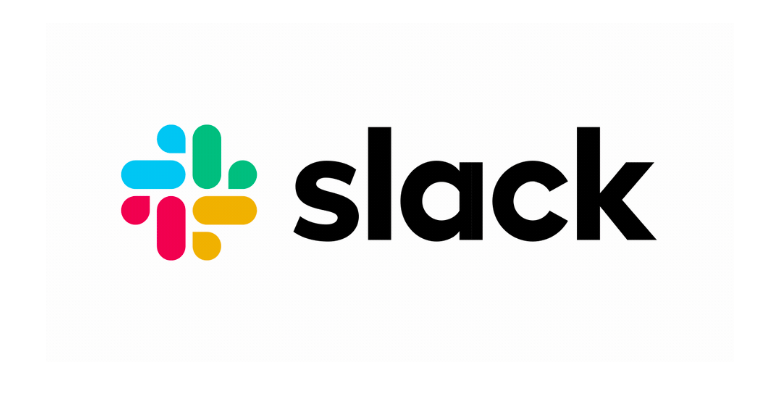 Client: Slack Technologies Limited
Format: Whitepaper
Size: 372 KB
Language: English
Date: 04.01.2021
How to stay connected with external partners in the world of remote work
Anyone who works with external partners will stress the importance of face time. From creative agencies hunkering down at a company's headquarters for a week of brainstorming to salespeople stopping by their customers' offices, these interactions are a staple of business as usual ... and business in 2020 is anything but usual.
How do you move work and relationships forward when these types of meetings are no longer possible? More than 32,000 Slack customers rely on shared channels to bridge those in-person gaps. A shared channel allows separate organizations to collaborate in Slack as easily and productively as they do internally. They offer a direct line to clients, agencies, consultants and customers.
Once a shared channel is linked between organizations, work on projects can continue in one place for all to see. Members of the channel from either side can join the conversation as needed and scroll through the channel history to see past discussions and decisions. Ready to give shared channels a try? The tips below will help your teams work together just as closely as they would in person.