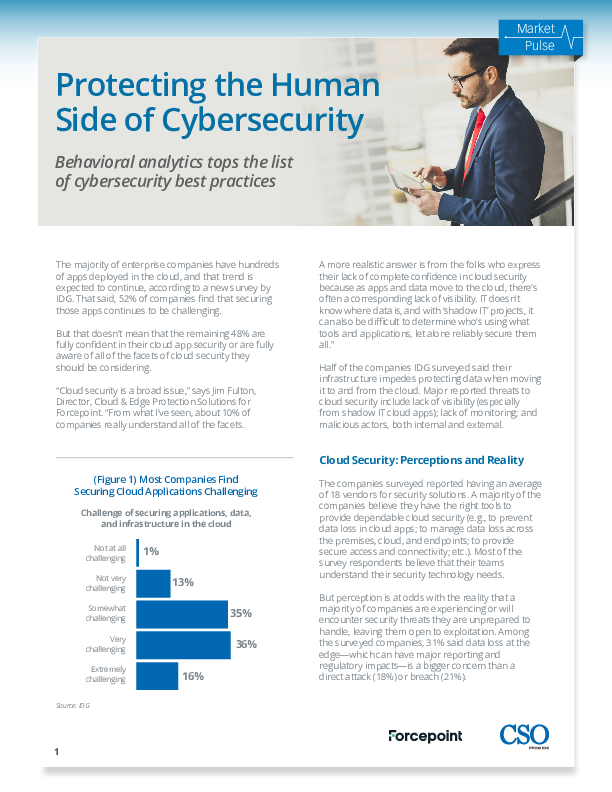 Client: Forcepoint Deutschland GmbH
Format: Whitepaper
Size: 1.76 MB
Language: English
Date: 12.02.2021
Market Pulse Protecting the Human Side of Cybersecurity
Behavioral analytics tops the list of cybersecurity best practices
The majority of enterprise companies have hundreds of apps deployed in the cloud, and that trend is expected to continue, according to a new survey by IDG. That said, 52% of companies find that securing those apps continues to be challenging.
But that doesn't mean that the remaining 48% are fully confident in their cloud app security or are fully aware of all of the facets of cloud security they should be considering. Enterprise companies have deployed hundreds of applications in the cloud, and the trend will continue. But securing those apps and stemming data loss continue to be challenging for more than half of the enterprises surveyed by IDG.
Read more about cloud transformation, behavioral analytics cybersecurity and the best practices for filling cybersecurity gaps.