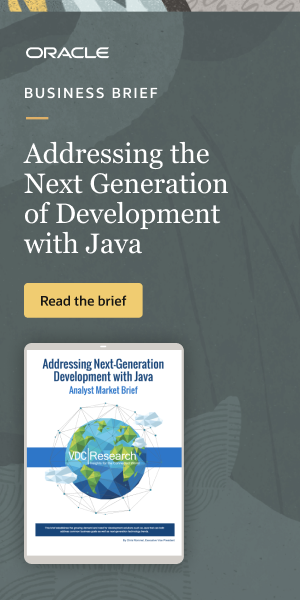 Client: Oracle Corporation UK Ltd.
Format: Whitepaper
Size: 551 KB
Language: English
Date: 25.03.2021
Whitepaper: Addressing the Next Generation of Development with Java
Read this white paper from VDC Research to learn how Java can help support ongoing business transformation and how Java has once again emerged as a critical asset for organizations looking to efficiently navigate new business needs. Across the wide range of important trends organizations are addressing today, the research highlights Java's ubiquity as well as its lasting and wide ranging utility.