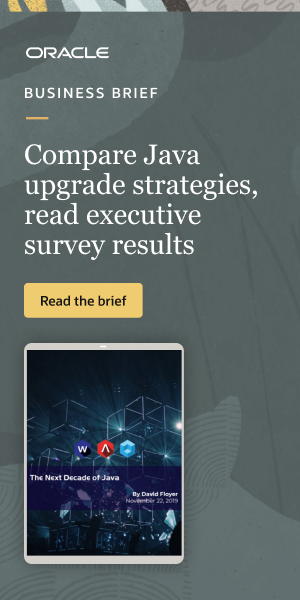 Client: Oracle Corporation UK Ltd.
Format: Whitepaper
Size: 5.58 MB
Language: English
Date: 25.03.2021
Compare Java upgrade strategies, read executive survey results
This white paper shows the Wikibon financial analysis comparing "upgrade-when-necessary" and "upgrade-every-release" Java strategies for large enterprises. The study concludes an "upgrade-when-necessary strategy" is up to 31% less expensive, and demonstrates potential IT budget savings. Read more about Wikibon's financial analysis and the results of a senior executive survey and interviews conducted on the topic of Java.