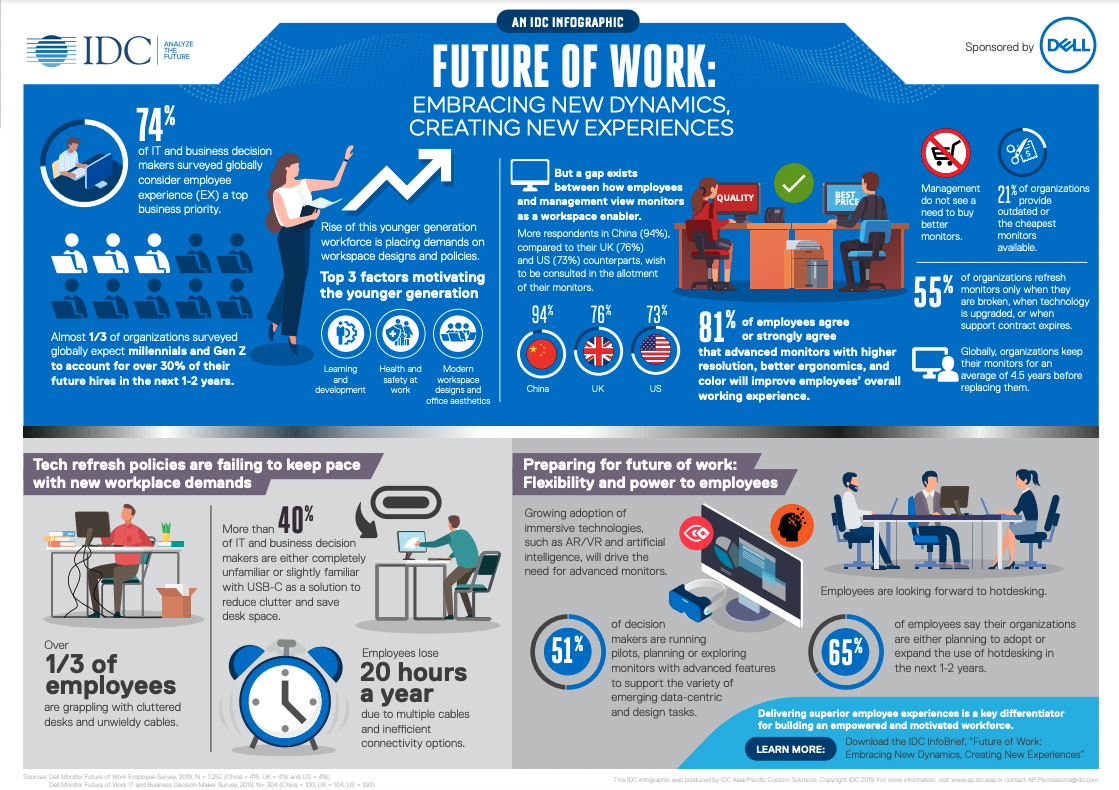 Client: Dell
Format: Infographic
Size: 741 KB
Language: English
Date: 04.08.2022
AN IDC INFOGRAPHIC: Future of Work: Embracing New Dynamics, Creating New Experiences
Read this infographic to learn about the key research findings in changing ways of workspace.

Key findings:



74% of IT and business decision makers surveyed globally consider employee experience (EX) a top business priority.


51% of decision makers are running pilots, planning or exploring monitors with advanced features to support the variety of emerging data centric and design tasks.


65% of employees say their organizations are either planning to adopt or expand the use of hotdesking in the next 1-2 years.


Delivering superior employee experiences is a key differentiator for building an empowered and motivated workforce.