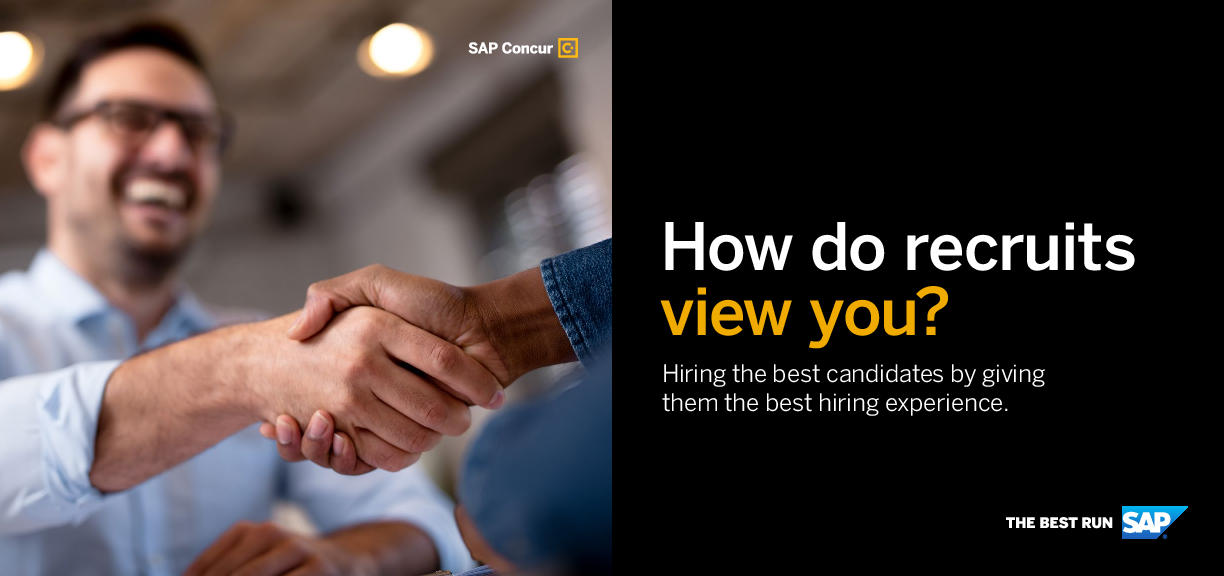 Client: SAP Concur Sveavägen
Format: E-Book
Size: 560 KB
Language: English
Date: 21.09.2021
How do recruits view you? - Hiring the best candidates by giving them the best hiring experience
When the global outlook is uncertain, you need to be positive you have the right people in the right roles. It is more important than ever to attract the best possible talent. Your recruits' first experience with you, in other words, needs to leave a lasting impression.
Today's workforce looks beyond salary and benefits to more subtle things, like how quickly you respond postinterview and how easily they're reimbursed for expenses incurred during the interview process.
After all, if you don't treat them well while you're wooing them, how will you treat them once they work there? Happiness means more than money.