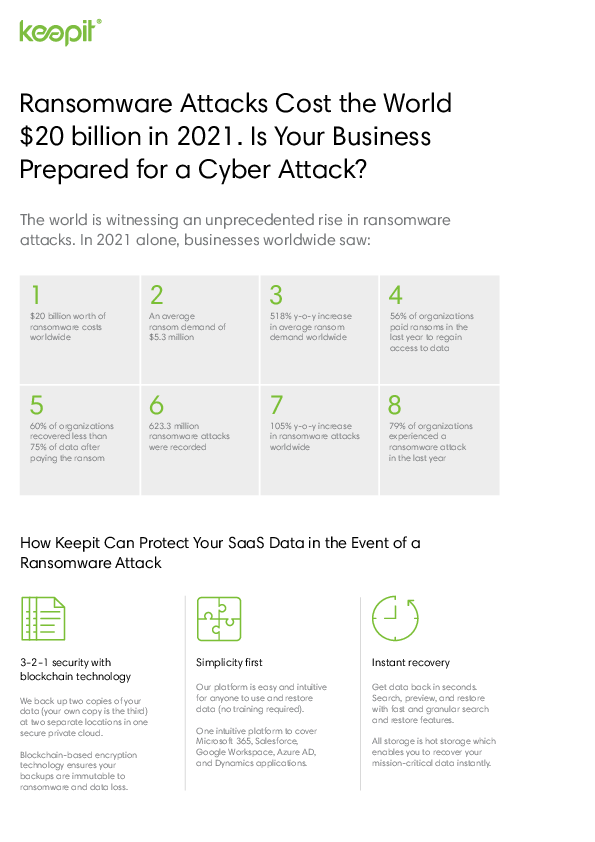 Client: Keepit A/S
Format: Report
Size: 133 KB
Language: English
Date: 21.09.2022
Ransomware Attacks Cost the World $20 billion in 2021. Is Your Business Prepared for a Cyber Attack?
The world is witnessing an unprecedented rise in ransomware attacks.
How Keepit Can Protect Your SaaS Data in the Event of a Ransomware Attack:
- 3-2-1 security with blockchain technology!
- Simplicity first!
- Instant recovery!