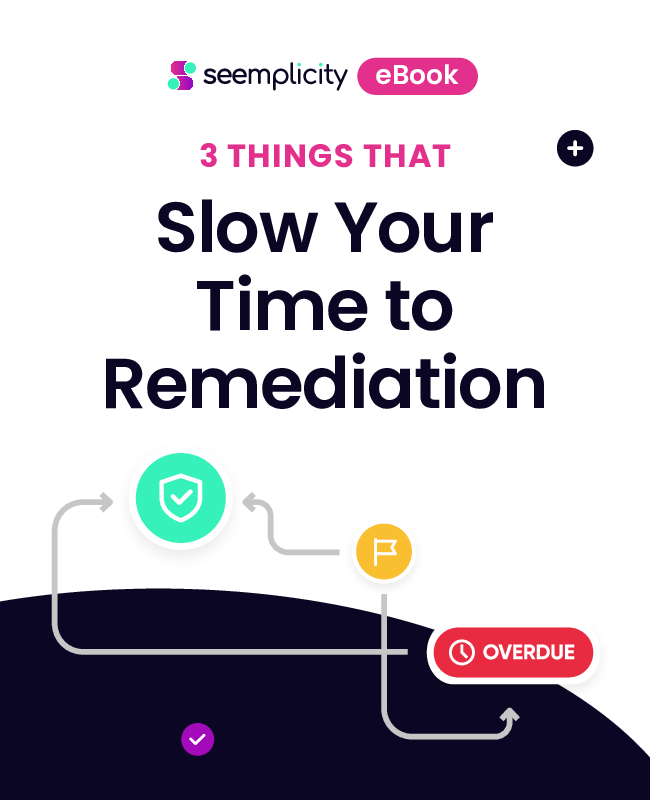 Client: Seemplicity
Format: E-Book
Size: 421 KB
Language: English
Date: 30.11.2022
3 Things That Slow Your Time to Remediation
Today's average security team has to manually collect findings from 5 to 10 disparate scanning tools and try to deduplicate and prioritize them.
Since the security team cannot fix these risks, it has to act as a "middleman" and run manual processes to get them to over 20 different remediation teams - either developers, DevOps, or IT.
These fragmented processes increase friction, and slow time to remediation significantly.
In this e-book, we will explore:
• Bottlenecks and barriers in remediation
• A new approach to remediation: Distribute first, prioritize second
• Case study: Distributing first reduces time to remediation