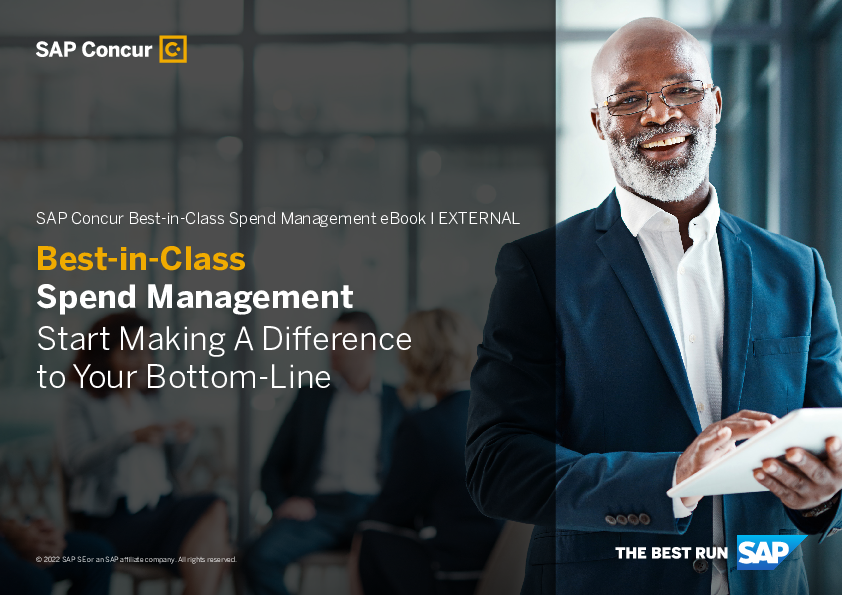 Client: Concur Tech(UK)Ltd
Format: E-Book
Size: 2.96 MB
Language: English
Date: 31.01.2023
Be Best-in-Class and Transform Your Bottom-Line
Save time and money by leveraging the spend data provided by finance automation.
In fact, best-in-class users of digital expense and invoice management technology were 18% to 34% more likely to report improvements in:
• Budget visibility
• Workforce productivity
• Customer satisfaction

And that's not all – the value of being best-in-class is tangible with businesses seeing a 27% improvement in profitability and 36% in productivity.
Our eBook provides insightful tips around four core focus areas that will help you become best-in-class when it comes to finance automation. Download today to find out why best-in-class spend management matters and how to take the value of your spend management program to the next level.