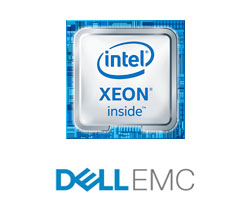 Client: Dell Corporation Limited
Format: Infographic
Size: 13.6 MB
Language: English
Date: 16.05.2018
One Vendor. One Complete Data Protection Solution.
Protect your data everywhere, from physical to virtual to cloud
Lower your cost-to-protect and protect more data – from any threat – with cloud-enabled Dell EMC Data Protection solutions powered by Intel® Xeon® processors. Architected for the modern software-defined data center with unparalleled VMware integration and automation for scaling virtual environments and vSAN certification, our data archiving solutions are purpose-built for your workloads and are converged infrastructure-ready to help accelerate your IT Transformation.