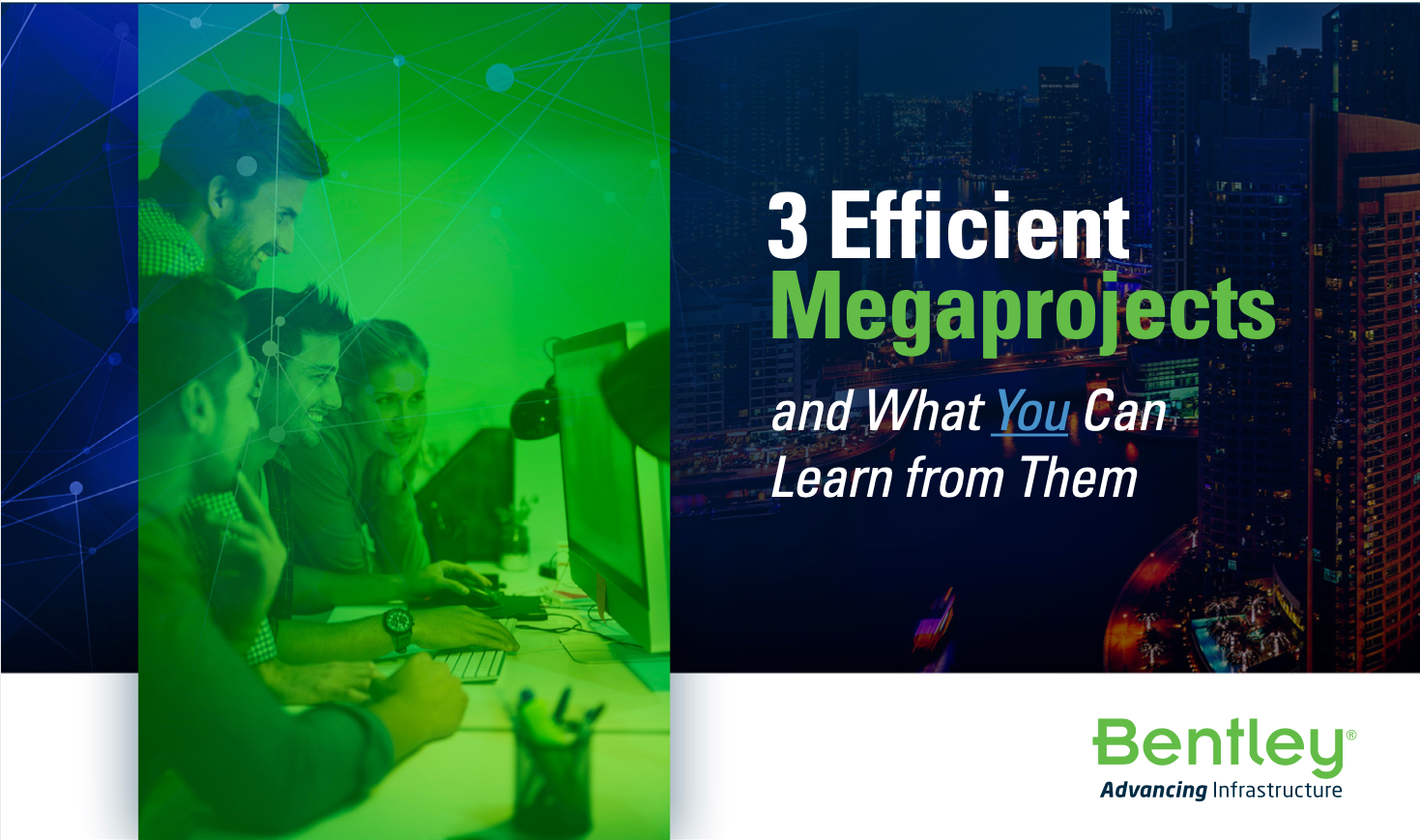 Client: Bentley Systems, Inc.
Format: E-Book
Size: 3.79 MB
Language: English
Date: 08.05.2020
3 Efficient Megaprojects and What You Can Learn from Them
With rising performance expectations and a shrinking margin for error in today's engineering landscape, it can be challenging to deliver your best work and stay competitive. Avoiding delays and risks caused by friction in design delivery, unforeseen changes, or erroneous information result in missed deadlines and painful headaches. Legacy work processes are a thing of the past, and although it can seem daunting to change the way you work, sticking to the status quo only makes your job harder.
We believe that there's a more efficient way to successfully deliver design projects.

As technology ushers in a new unprecedented era of connectivity, it's become easier than ever to deliver needed results by accelerating collaboration and design workflows and improving information management throughout the project lifecycle. In this e-book, we outline three megaprojects that used this technology to enhance project delivery, providing examples for how you can uncover readily available solutions to drive better project outcomes.