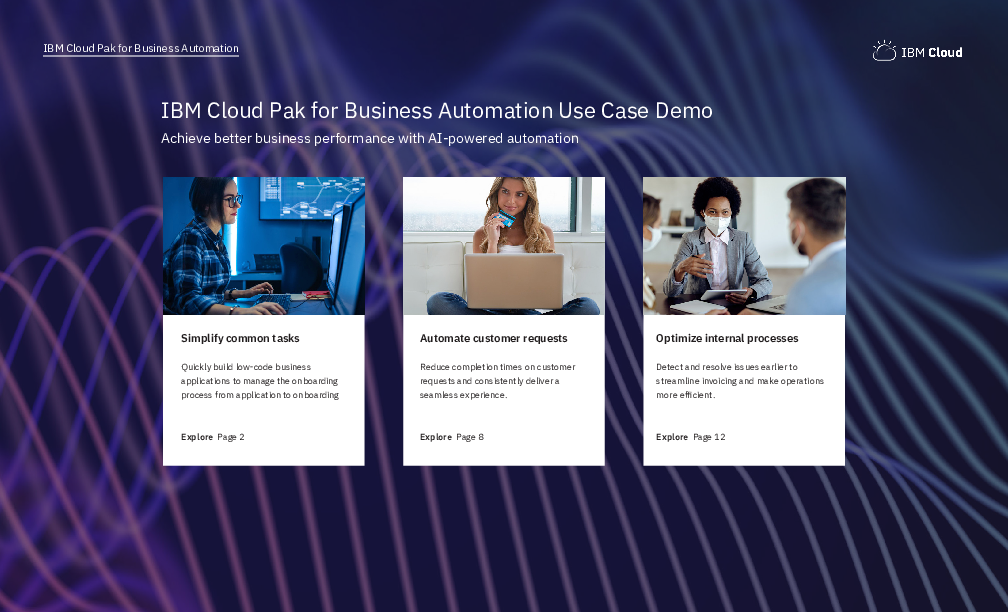 Client: IBM
Format: Case Study
Size: 6.62 MB
Language: English
Date: 20.04.2021
Achieve better business performance with AI-powered automation (demo)
IBM Cloud Pak for Business Automation helps clients achieve better business performance. The solution was built to help business and IT teams quickly scale up or down to meet fluctuating customer demand, rapidly create new products and services to gain competitive advantage and increase employee productivity.
It includes a broad set of AI-powered automation capabilities—content, capture, workflow, decisions and tasks—with a flexible model that lets you start small and scale up as your needs evolve.
Explore the demo to learn how your company can benefit from using IBM Cloud Pak for Business Automation.