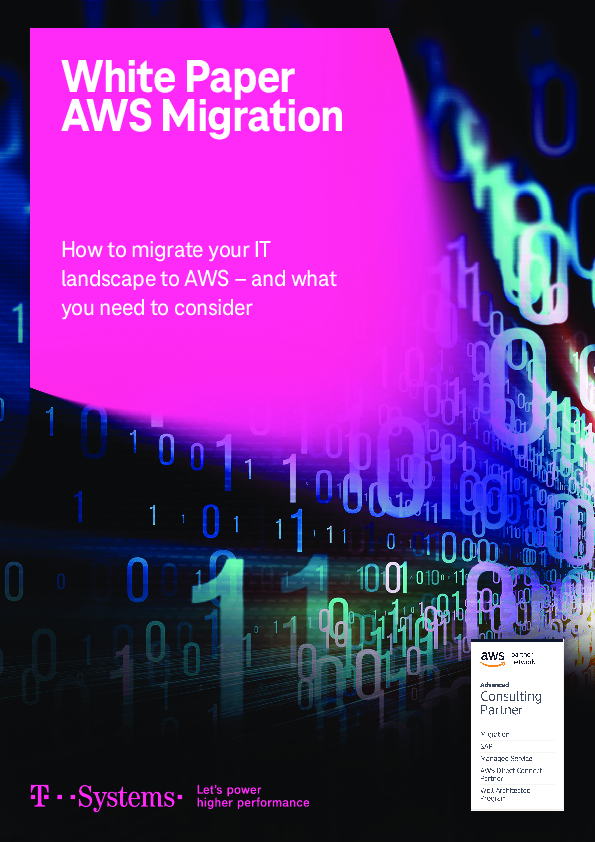 Client: T-Systems International GmbH
Format: Whitepaper
Size: 4.42 MB
Language: English
Date: 10.11.2021
AWS Migration: How to migrate your IT landscape to AWS – and what you need to consider
So you want to migrate to AWS – great! However, there are a few things you need to bear in mind
For start-ups operating in a digital-native world, 'let's go AWS' is not a reason for particular excitement; it's simply the established standard. Businesses that still have little to no established business processes can go all out with AWS.
The cloud is not transforming the technology; it's transforming the business – its processes, organizational structures, governance, and skills.
Read more about solutions and the challenges of cloud migration here and see a successful implementation example.