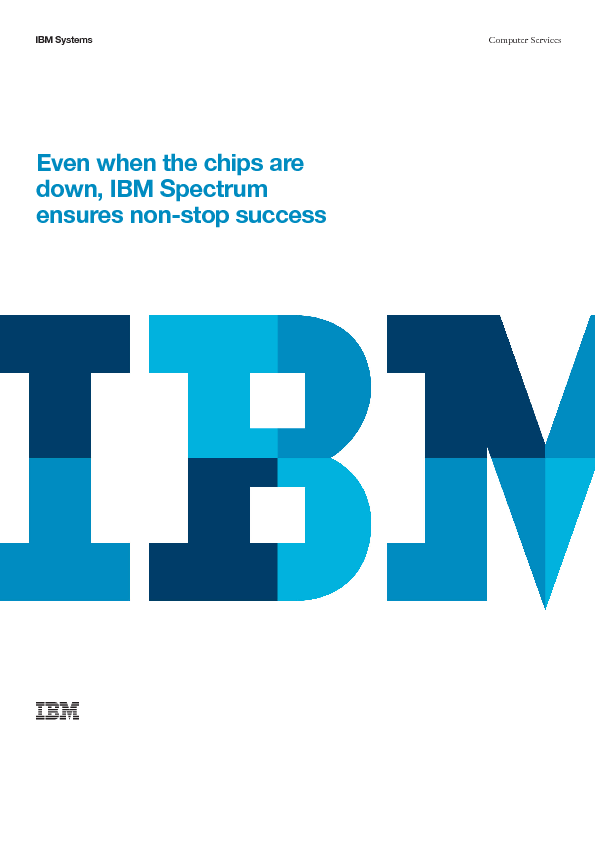 Client: IBM Schweiz
Format: whitepaper
Size: 985 KB
Language: English
Date: 09.01.2018
Even when the chips are down, IBM Spectrum ensures non-stop success
IBM has extended its footprint with a long-term managed services provider (MSP) client, through a software-defined storage deal worth £1 million in bookable revenue. The leading UK MSP provides cloud services, backup and disaster recovery, IT support and management to companies from a range of industries.
To ensure it continued to offer a high-quality, fast service, the MSP needed a major update of its storage landscape. Antiquated solutions in the datacentre slowed the provision of cloud services for customers, and invoicing took up to
12 weeks to complete.
The company approached IBM with a plan to move to a best-of-breed software-defined environment, specifically requesting a fully automated system to enable the setup of storage and server space for customers with rapid turnaround times.