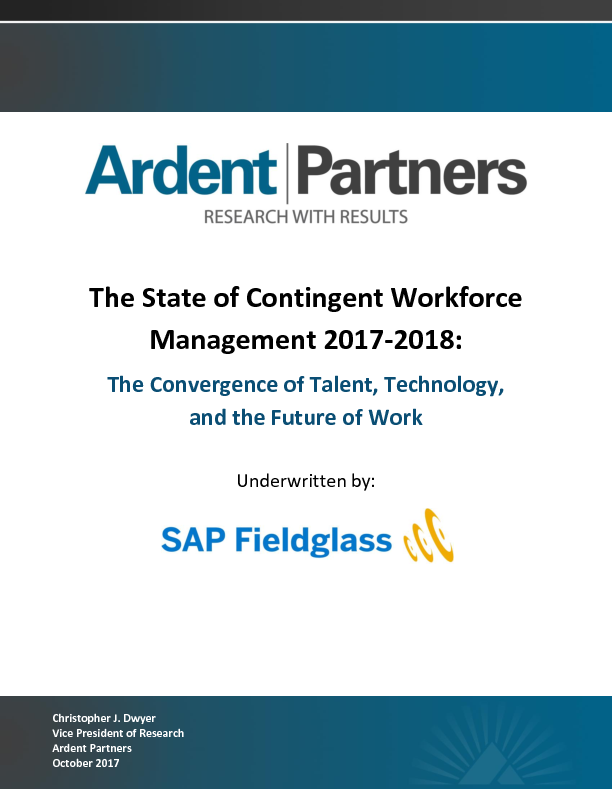 Client: SAP Deutschland SE & Co. KG
Format: Whitepaper
Size: 1.55 MB
Language: English
Date: 29.11.2018
The State of Contingent Workforce Management 2017-2018
This annual research report is organized into the following chapters:
The New World of Work: The opening chapter highlights the critical market trends that are shaping the non-employee workforce industry, and details how enterprises are concerned with one major issue: how work is done.
The Future of Work: This chapter unveils Ardent's new "Future of Work Framework," a blueprint for organizations as they traverse this new world of work. Chapter Two also highlights the key innovations and technologies that are helping to bridge today and the future.
Best-in-Class Performance: This chapter provides contingent workforce management performance and operational benchmark statistics along with a profile of Best- in-Class performers and their distinguishing characteristics and strategies.
Strategies for Success: This chapter presents a series of recommended strategies and approaches for leaders and discusses the potential future of this industry based on the advances in technology, intelligence, and innovation.