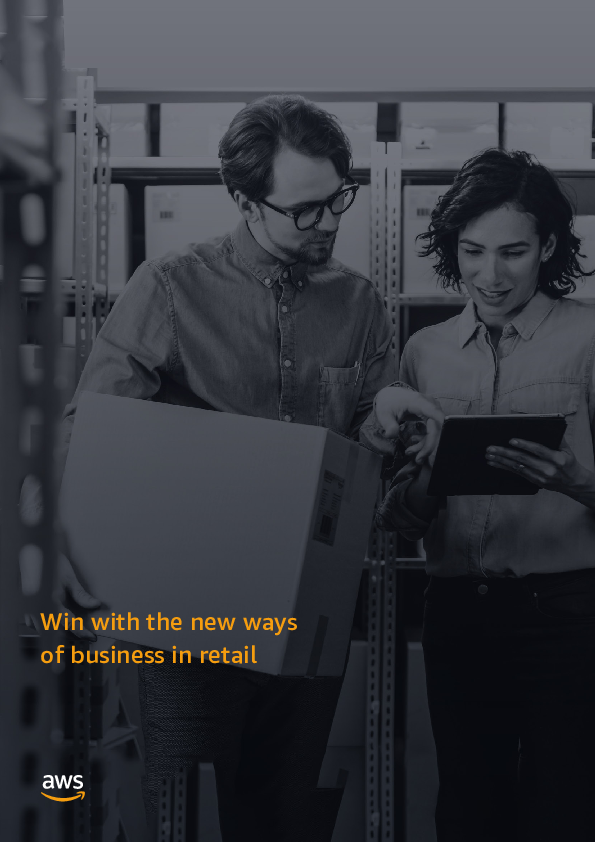 Client: Amazon Web Services Ltd
Format: Whitepaper
Size: 2.25 MB
Language: English
Date: 24.11.2020
Win with the new ways of business in retail
Explore the new ways of business
The world is pivoting to new ways of working, shopping and living. Bold, decisive thinking in retail is bringing fresh opportunities for growth. The Dutch market, for example, has seen an increase in home deliveries of 40 percent. As behavioural economics are turned upside down, retail leaders
are looking at innovation to support new business models.
However, adapting to the new technological changes that consumers demand presents considerable challenges:



Navigating the volatility in raw material prices.


Adapting to shifting and disrupted supply chains.


Ensuring online services are able to scale to meet demand while remaining as close to 100% resilient as possible.


Capturing the opportunity of a new digital-first mentality with a linked up, omni-channel approach to the business on both the front and back end.


Adhering to increasing regulation between markets.


This whitepaper explores these new ways. They show how you can get it right, return to profitability and future-proof your organization.